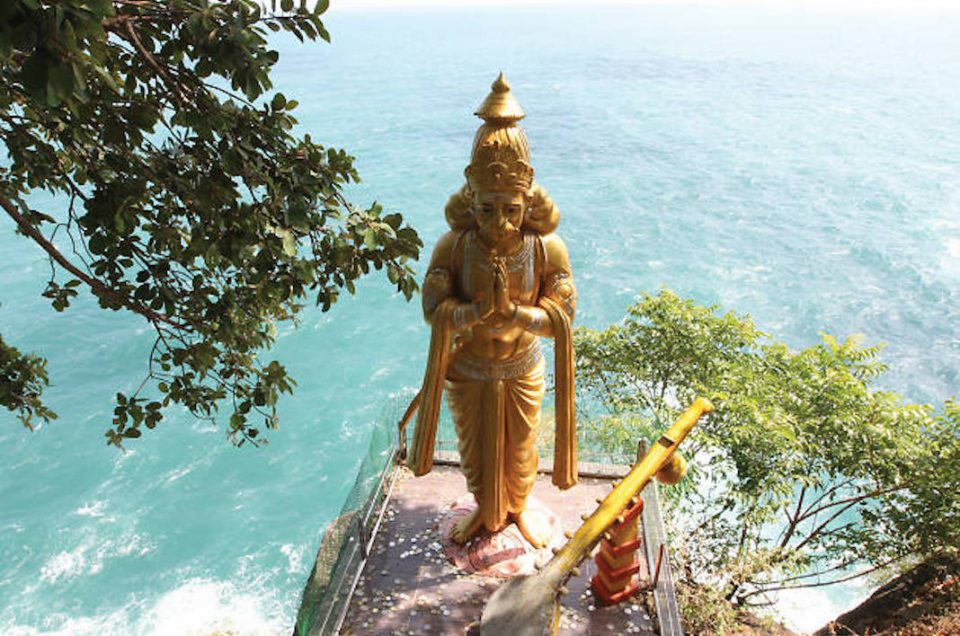 The hottest trail for Indian Devotees
Ramayana, the epic poem written by Valmiki, 2000 years is closely linked with Lanka, ancient name of Sri Lanka. Many researchers, archeologists & intellectuals have studied and visited identified 50 sites connected with Ramayana in Sri Lanka.
Weragantota – @ Mahiyangana, Sita was abducted by King Ravana& brought her in his plane, the PushpakaVimana to Weragantota& held captive at SitaKottuwa.
AskokVatika – King Ravana, moved her from SitaKottuwa to Ashok Vatika, pleasure garden of King Ravana, located in NuwaraEliya, near Hakgala Gardens.
SitaEliyaKovil – near Hakgala Gardens is believed to mark the spot where Sita prayed for Rama to rescue her while in captivity.
Hakgala – means 'Jaw rock', legend has it that Hanuman carried the Jaw Rock from Himalayas in his jaw.
Ravana Ella cave – Located @ Ella near RavanaFalls(1080 ft), Ravana hid Sita in one of the caves.
Divurampola – Means a place of oath, Sita Devi was liberated from Ravana, underwent a test to prove her chastity by offering herself to the fire.
Munneswaram Temple, Chilaw – Lord Rama after his victorious battle left for Ayodhya in one of Ravana'svimana. He felt that he was being followed by BrahhassthiDosham as he has killed Ravana who is a Bramin. At this place he felt bramahashthidosham is not following him, he stopped the vimana& prayed to God Shiva. Lord Shiva blessed him and demanded he install four lingams, and pray to get rid of the doshams.
Manawari Temple, Chilaw – Manawari is the first lingam installed & prayed by Lord Rama and this lingam is called RamalingaShivam.
GayathriPeedum – is believed to be that place from where King Ravana's son Meganath propitiated Lord Shiva with penance &poojas and in return was blessed with supernatural powers.
Sri Baktha Hanuman Temple, Ramboda – A place where Hanuman searched for Sita Devi. The temple is dedicated to Lord Hanuman & was built by the Chin Maya Mission of Sri Lanka.
Other Ramayana sights of interest:
Ritigala/Ravanagoda/Wariyapola/Ussangoda/Ellakagala/Rumassala/ Haresbedde/Hiripitiya.
All these places could be covered in a tour of 10 days/09 nights.